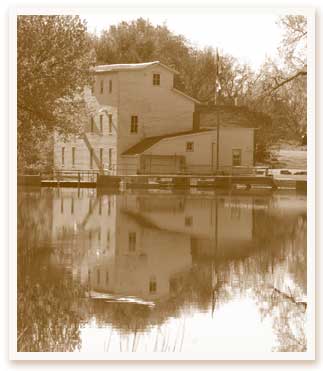 xxxThe mill in Champion is one of the landmarks of the county, and is operated by water power and still in use today. On examination a mortgage was found dated Dec. 17, 1888, wherein Thomas Scott the owner gave a mortgage to Cockle Separator Manufacturing Co., which covered the building and machinery. The Hamilton Herald stated the mill would be commenced Sept. 1, 1886, and no doubt, it was in operation before Dec. 1888.
xxxThomas Scott also built the house now occupied by the Warren Beards. Rock from the Rock Corral near Champion was used at the mill, and in a retaining wall at the Scott home.
xxxThe mill burned to the ground in the winter, said Mrs. Pauline Smith. The youngsters had their skates and coats at the mill they used when skating on the lake, and they were also burned. Mrs. Smith says the mill was soon rebuilt by Dick James. The records show he became part owner in 1893.